Jefferson's Ocean – Voyage 15
EXPLORE THE JOURNEY ON THE INTERACTIVE MAP STARTING FROM THE PORT OF SAVANNAH, GEORGIA
< Back to Voyages
HOVER OVER THE ICONS ABOVE TO EXPLORE THE VOYAGE ROUTE
MAP LEGEND
PORT
SHIP / ROUTE DETAILS
SEA CONDITIONS
TEMPERATURE
WEATHER CONDITIONS
SHARE THIS VOYAGE
Captain's Log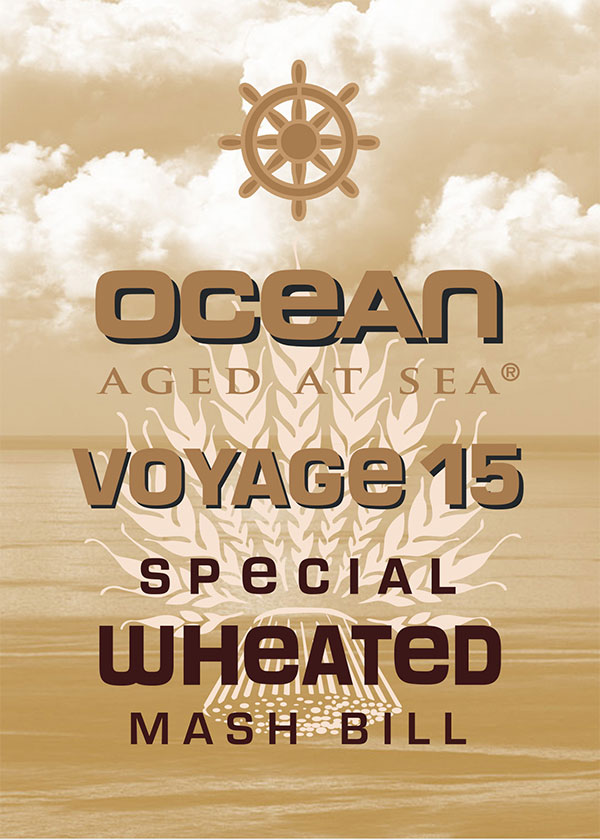 OCEAN Voyage 15 plied the seas above and below the equator in relatively calm water and clear skies. Traffic moved on schedule through the Panama Canal in both directions and there were no significant delays at any of the ports on the five continents visited.
What really made OCEAN Voyage 15 unique was that it was our first "Wheated" voyage. The bourbon barreled for this voyage uses wheat as its small grain instead of the typical rye. Wheat is less flavorful than rye so during the maturation process it allows more of the corn's sweetness and the wood's vanilla to come through prior to being loaded onto our ships. I was beyond excited to get these barrels back and taste how the Ocean waves, salty air and heat transformed this bourbon. Salt was the dominate note that popped as I nosed this bourbon, it was more evident than all the other rye voyages.
The first thing I noticed was the viscosity of this bourbon, a full and bready mouth-feel after the initial sip. Upfront a salted Crème Brûlée with vanilla gives way to tobacco and oak mid palate, the wood staves provide a lingering brininess that stays with you through the finish. Notes found in all previous Ocean Voyages are amplified in OCEAN Voyage 15 – Wheated as the salt, Carmel and wood do not have the spice of the rye to compete with.