Jefferson's Ocean – Voyage 8
EXPLORE THE JOURNEY ON THE INTERACTIVE MAP STARTING FROM THE PORT OF SAVANNAH, GEORGIA
< Back to Voyages
HOVER OVER THE ICONS ABOVE TO EXPLORE THE VOYAGE ROUTE
MAP LEGEND
PORT
SHIP / ROUTE DETAILS
SEA CONDITIONS
TEMPERATURE
WEATHER CONDITIONS
SHARE THIS VOYAGE
Captain's Log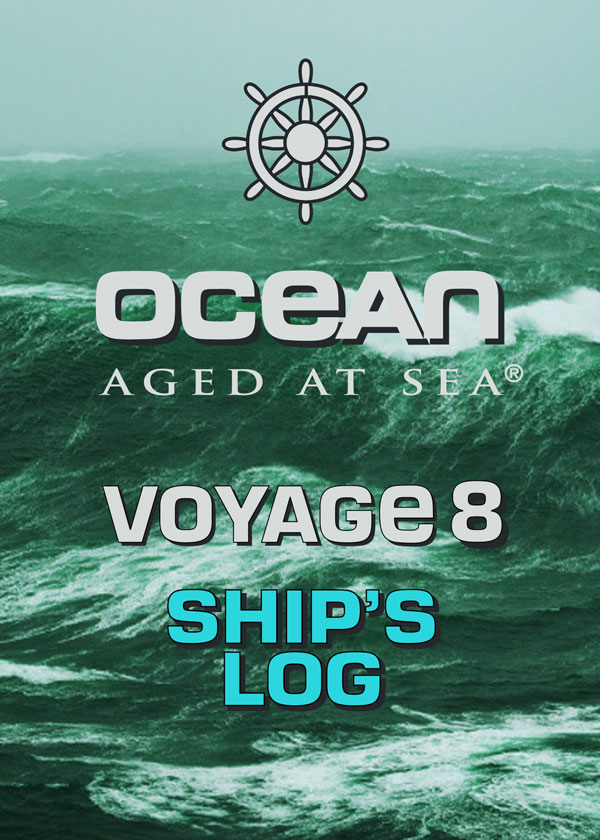 Jefferson's OCEAN, Aged At Sea® has become a legend in its own time. What began as an experiment has developed into a sought after and collectible brand. Unlike bourbon that is left to age in rack houses, we put fully matured Kentucky straight bourbon on board a ship bound for more than 30 ports above and below the equator.
The trip of the "Parsifal" started out in June, above the equator in 80-90° weather and calm seas allowing the barrels to expand and add flavors of oak and vanilla early in the voyage.
By July, the ship had dropped below the equator into much colder temperatures and very rough seas. As a result, the barrels tightened up and the bourbon was constantly washed over the charred wood giving it a deep, smokey aroma. After four more crossings, the Parsifal ended its voyage much as it began in calm waters and temperatures in the 80's. Every voyage is different due to timing and climate and as a result, every Jefferson's OCEAN Voyage is unique in color and flavor. ENJOY OCEAN Voyage 8.